Liberators Wiki is a community that aims to create the best resource for Liberators game.

All pages can be edited and you are welcome to join us and contribute to this wiki.

Everyone is free to create a new page or edit an existing one.
LIBERATORS - A WWII STRATEGY EPIC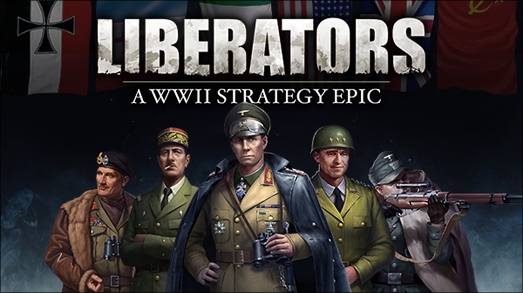 An international team of artists and developers has come together to create a brand new browser game experience. LIBERATORS - A WWII STRATEGY EPIC will take players on a bloody campaign through Nazi-occupied Europe, where they will face some of the toughest generals and soldiers of the time. Starting with the iconic D-Day invasion on June 6th 1944, players will have to build a fortified base in order to keep their armies supplied with the best men and vehicles throughout the Allied conquest of Europe. Successfully managing resources will be key to getting an advantage over the enemy, as will clever tactics when setting up formations before each battle. Countless commanders will be available for recruitment, each with unique attributes, items and skills that will take the enemy by surprise. Do you have what it takes to build a prosperous army? You will have to find out the hard way.
GAME SETTING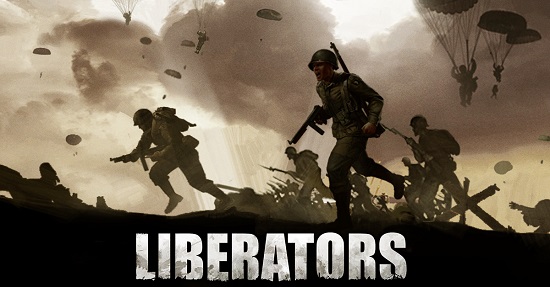 It is June 6th, 1944. Most of Europe has fallen prey to the Nazi war machine and is under brutal occupation. Though the times may be dark, there is still hope. One of the largest armies ever amassed is about to storm the beaches of Normandy and bring freedom back to the oppressed. The Allied soldiers stand ready to die for freedom, but they need true leaders. Only the wisest and most courageous will be able to build an army capable of bringing down the Nazis. Will you be the general who brings the Reich to its knees?
GAME INTERFACE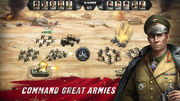 Liberators is fashioned to have a clean interface with clear instructions, captivating artwork, and overall intuitive design. It is crafted to both immerse the user in an authentic atmosphere and maximize gameplay flexibility. The following are some of the main components users will manipulate on their path toward victory. Read More...
VIDEO
EXTERNAL LINKS

Facebook: https://www.facebook.com/LiberatorsGame
Official Website: http://www.mutantbox.com/

Community content is available under
CC-BY-SA
unless otherwise noted.