Liberators is fashioned to have a clean interface with clear instructions, captivating artwork, and overall intuitive design. It is crafted to both immerse the user in an authentic atmosphere and maximize gameplay flexibility. The following are some of the main components users will manipulate on their path toward victory. The map is only in Europe.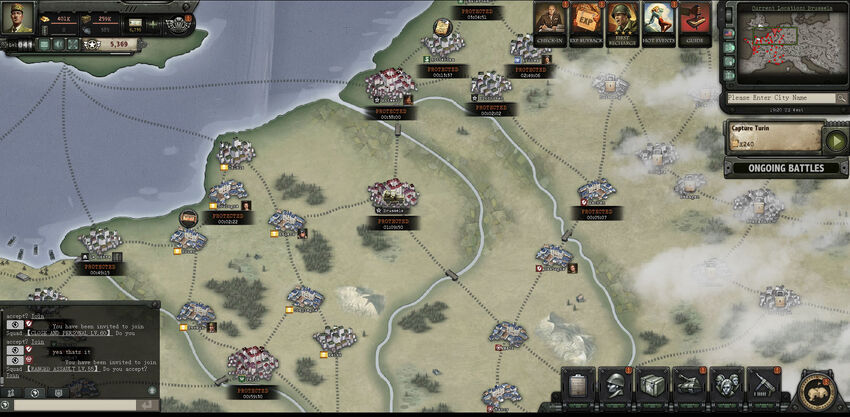 Resouurce
Currency used to purchase goods in Shops, and to upgrade Units.
Currency used in Armory and financial asset exchangeable for Gold, Supplies, and various gameplay functions; able to be purchased with real currency
Function

Commander Menu

Upgrade and manage Commanders

Alliance Menu

Manage Alliance membership, members, and campaigns

Battles

History and record of battles previously and currently engaged

Missions

Wars

Location Map
Base Map (including all production and base buildings) and World Map
Minimap
Located in the top right corner, shows player a miniature version of the entire map
Chat System
Divided into different display channels: World channel, Alliance channel, & Private channel
Mail
Player's individual mail system, used to communicate with other players, and receive notifications and awards from us!
Community content is available under
CC-BY-SA
unless otherwise noted.